Home > Stock Items
Secure Shower Curtain System
Curtain Features
Flame Resistant.
Anti-Bacterial, Anti Fungal & Mildew Resistant to help increase the life of the fabric.
Can easily be cut to accommodate custom lengths on site, with no threads fraying.

Original Velcro® brand tabs sealed every 10" along the top of each curtain.

Durable vinyl-coated mesh screen curtain top (12") facilitates air flow.

16oz. Clear vinyl curtain base (12") to ensure safety & security.

Privacy curtain middle is reinforced with a polyester scrim for greater rip stop.
Curtains work with other Velcro hung track systems.
Curtains are made in the USA.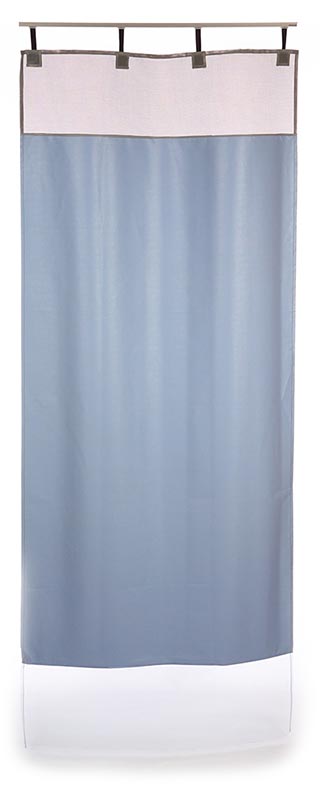 Releasable Curtain Tab Features
¾" x 6" hook Velcro® brand tabs are fastened to Derby's molded slides, which give the curtain a smooth glide when opening.

The curtain tabs can be adjusted to pull away easily from Derby's molded slides for increased security.

Releasable Curtain Tabs and molded slides are also sold separately for replacement.

Easy to install.
Slides and tabs made in the USA.
Derby Secure Shower Curtain Track Features
Not available on-line.
Please call (866) 233-4500 to place
an order or to talk to a representative.
Velcro® tab adjustment video (watch now)



The following files are PDF documents. You must have Adobe Acrobat Reader to view this document. If you do not have Acrobat Reader click on the link below to download and install Acrobat Reader.

Secure Shower Curtain System (PDF)
Features List (PDF)